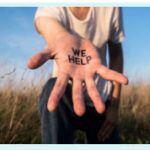 Mina was initially diagnosed with a second degree tear, but after she began to pass faeces through her vagina it became clear that she actually had a fourth degree tear. This had in part been caused by a midline episiotomy, which is no longer acceptable practice in the UK.
After giving birth to her child, Mina was told she had sustained a second degree tear. This was diagnosed by the midwife, who had also performed an episiotomy to enable the delivery. Mina was sutured in the delivery suite and sent to the maternity ward to recover.
She was discharged the next day. Before being released, the nurse asked a doctor to examine Mina because she was bleeding heavily. The doctor thought the swelling was probably due to a haematoma and said it was nothing to worry about.
At home Mina remained in significant pain but she assumed the discomfort was normal after a vaginal birth.The following day, however, she passed a loose stool which appeared to leak through her sutures. She contacted the midwife who came round to examine her. Nevertheless, she was told there was nothing wrong.
The same thing happened again the next day. This time the midwife made an urgent incontinence referral, although the appointment date was over a year later. When Mina noticed the stitches were coming undone the next morning, she rang the midwife a third time and was told she must contact the hospital.
When Mina rang the hospital they dismissed the problem, saying she must simply get some antibiotics from her GP. They said it was fine to leave the wound open as doctors do not normally re-stitch second degree tears. However, feeling that something was seriously wrong, Mina pushed for an appointment that day.
At her hospital appointment, Mina was examined by a midwife who then asked the junior doctor to have a look. The junior doctor called for a registrar. He told Mina that she actually had a fourth degree tear, not a second degree tear.
He also expressed surprise that she had undergone a midline episiotomy, which is when the cut is made straight down. This is no longer accepted practice in the UK as it is known to increase the risk of a serious tear.
Mina was admitted to hospital and told that her anal sphincters were severely damaged, in part due to the missed tear, and in part due to an infection that had arisen in the area. She was told she would need to be fitted with a colostomy while the sphincters healed, after which she could undergo a sphincter repair. This was devastating news for Mina but she was told it was the only option.
Mina was very conscious of the colostomy while it was fitted and worried constantly about it leaking or bursting. She didn't go far from home and found it very awkward. The anal sphincter repair was performed three months later, after which Mina was very unwell and required a lot of care from her husband.
Three months after having her sphincter repair, the colostomy was reversed. Mina was very pleased about this, but she still suffers from faecal urgency and incontinence of flatus. This has limited her ability to work, having a significant financial effect on the family.
Mina's physical, emotional and financial suffering could have been prevented, were it not for the midwife's negligence. Not only did she perform a midline episiotomy, she failed to diagnose a fourth degree tear. Both amount to medical negligence. We helped Mina pursue a claim for the damages wrongfully incurred. She was awarded over £80,000 compensation.
(Details which might identify our client have been changed.)
If you, or your family member, has suffered a birth injury tear, please call us now for free, no obligation advice on 0800 234 3300 (or from a mobile click to call 01275 334030) or complete our Free Online Enquiry.