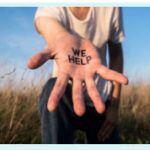 A rectovaginal fistula must be one of the most miserable and debilitating physical problems a woman can experience. In contrast to the joy of giving birth to a new baby, the discovery that the experience has left you with a physical injury causing possibly permanent dysfunction can be acutely depressing.
A rectovaginal fistula?
A rectovaginal fistula is an abnormal passage or tear between the bowel and the vagina. It can occur as part of a 4th degree tear or it can develop as a result of a failure to repair anal damage during childbirth. It can also be the result of a buttonhole tear during childbirth.
A 4th degree tear is an injury during childbirth which damages the anal sphincter muscles which control the bowel as well as the lining of the anal canal.
A rectal buttonhole tear is an injury which damages the anal canal but does not damage the anal sphincter muscles.
If either of these injuries are not diagnosed and repaired effectively shortly after the birth of the baby, they can lead to the development of a fistula. Sometimes, sadly, these injuries are a result of the negligence of the medical practitioners involved.
The impact of a fistula
The effect of a rectovaginal fistula is that it allows matter which would ordinarily pass through the bowel and exit the body via the anus to divert via the fistula and exit the body through the vagina. This means that the woman may have lost control of the passing of both wind and faecal matter.
Understandably, this can be highly embarrassing. Significantly, it can also severely restrict the woman's ability to work, socialise and bring up her child. Not surprisingly, it can also cause significant psychological distress.
Diagnosing anal damage
Accurate and prompt diagnosis are absolutely fundamental in preventing the development of this unpleasant physical injury. Without this, there is no guarantee of a full and effective repair. All women giving birth vaginally should receive a thorough examination after the birth of their child and a failure to do this or a failure to diagnose accurately any damage which may be observed, resulting in long-term disability may be regarded as negligent on the part of the attending medical professionals.
Occasionally, we are also asked to assist women who received an accurate diagnosis but, unfortunately, the quality of surgical repair was substandard and they were left with the appalling symptoms of a fistula.
Speak to a solicitor
Contact us if you are suffering the long-term debilitating effects of a misdiagnosed or poorly-repaired fistula. It may be appropriate for you to pursue a claim for compensation.
Make A Free Enquiry
If you, or your family member, has suffered a birth injury tear, please call us now for free, no obligation advice on 0800 234 3300 (or from a mobile click to call 01275 334030) or complete our Free Online Enquiry.