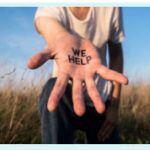 A forceps delivery is a significant risk factor in experiencing a severe perineal tear during childbirth.
What is a forceps delivery?
A forceps delivery can sometimes be considered necessary during vaginal childbirth. Forceps are a piece of medical equipment somewhat like a pair of tongs, which is placed on either side of the baby's head and used to help the baby out through the vagina.
Why have a forceps delivery?
An obstetrician may consider it necessary to use forceps to assist the birth of a baby if the mother has been in labour for some time and the baby's head has presented but little further progress is being made. The mother may be exhausted and finding it difficult to continue with the labour process.
Why does a forceps delivery cause anal injury?
A forceps delivery increases the chance of the mother suffering a severe perineal tear because it puts additional pressure of the vagina and surrounding skin and muscle to stretch as the baby is born. This can cause the skin and muscle to tear.
A perineal tear is not an unusual occurrence during vaginal births but an instrumental delivery risks increasing the chance that the injury will be severe. A severe perineal tear, also described as 3rd or 4th degree tears, will damage the anal sphincter muscles which control the bowels.
A woman who suffers a 3rd or 4th degree tear can find it difficult to prevent the passing of wind and faeces. She may suffer extreme urgency when needing the toilet and may start to experience leakage of faeces. In the worst cases, such symptoms can restrict the woman's ability to work, travel, socialise or maintain a sexual relationship.
What can be done to prevent a severe perineal tear?
If forceps delivery is considered necessary, it would seem that the use of an episiotomy can reduce the risk of a severe perineal tear. In this situation, a skilled medical professional, such as an obstetrician, will make a deliberate cut to the woman's perineum. This should reduce pressure on the perineum during the birth and ensure that, should a tear occur, it is diverted away from the anus.
Recognising perineal damage
If a tear does occur, it is crucial that the extent and nature of the damage is carefully observed and recorded. This process should include a thorough examination of the perineum including a digital rectal examination for any anal damage.
Medical Negligence
If a woman undergoes an instrumental delivery without an episiotomy and subsequently suffers significant damage, her medical professionals may be regarded as having provided substandard care.
If damage to the anal sphincter is not diagnosed and the woman develops long-term symptoms of faecal and wind urgency or incontinence, it may be appropriate to make a claim for compensation.
Speak to a solicitor
If you are suffering with the appalling symptoms of an undiagnosed third or fourth degree tear, contact us to talk to a specialist medical negligence solicitor. We would be happy to advise oyu.
Make A Free Enquiry
If you, or your family member, has suffered a birth injury tear, please call us now for free, no obligation advice on 0800 234 3300 (or from a mobile click to call 01275 334030) or complete our Free Online Enquiry.